Why retailers should bring in new technology to improve customer service

Research from the leading cloud-based telephony providers finds six in ten (59%) consumers have stopped shopping with a retailer due to poor customer service in-store, on the phone, or online.
The most common issue is that queries are not being solved quickly enough. Consumers are continually experiencing being "passed around the houses" and having to re-explain the problem multiple times, the majority have had to speak to three different people on average to solve just one query, and some have talked to as many as 12.
The relationship with the consumer has been rapidly evolving for several years. It is essential to offer a personal service when communicating with customers to increase confidence and instil trust.
Sustaining quality during the customer journey is a vital part of protecting your brand, building loyalty and generating repeat sales, so this commitment needs be mirrored within the contact centre environment and underpin all customer service processes.
Cloud-based contact centres are serving a growing number of retailers to boost capacity and improve functionality without having to invest in expensive infrastructure costs. You can have real-time visibility and control of contact centre operations to guarantee that the necessary performance is delivered and maintained.
Excelien works with the leading contact centre cloud-based solutions to help businesses transform their customer and employee experience. With one system of engagement for voice, video, collaboration and contact centre using one system of intelligence which can utilise AI, voice analysis, CRM integrations and more. The platform can determine which agent is best-suited to answer an inbound call based on a comprehensive range of parameters. It ensures any query is acknowledged and resolved promptly and to the satisfaction of the customer. Added functionality, such as the SMS tool, empowers retailers to enhance customer communication with proactive marketing alerts, reminders and confirmations.
Businesses can now address the connection between online and in-store, resolving queries quickly, getting a human response and answering questions the first time. Contact Centre allows companies to communicate faster and smart to exceed the speed of customer expectations.
Get in touch with Excelien for more information on our market analysis for Contact Centre.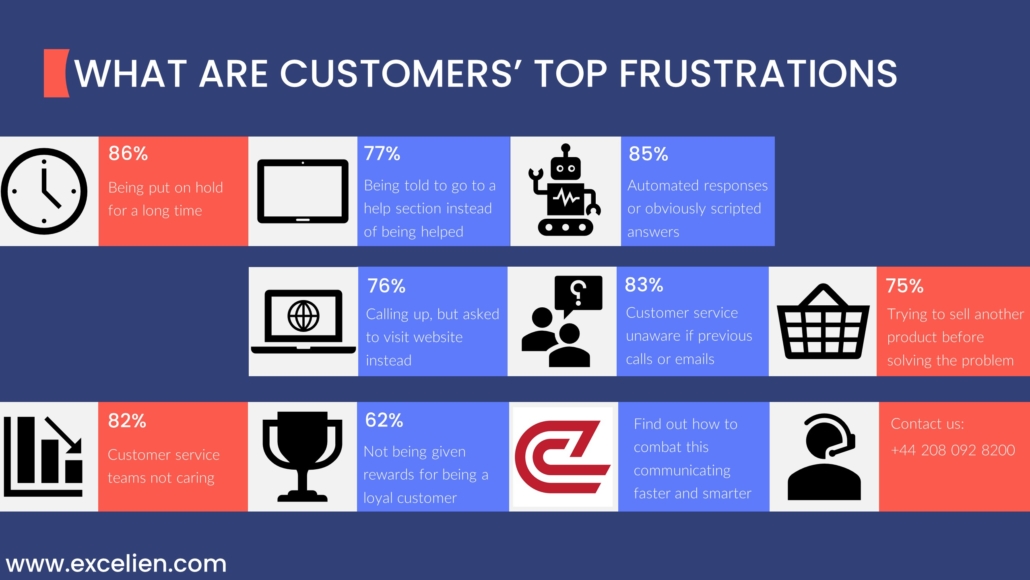 https://excelien.com/wp-content/uploads/2019/12/UCaaS-Retailers-1.jpg
1440
2559
Excelien
https://excelien.com/wp-content/uploads/2019/10/excelien-1.png
Excelien
2019-12-06 20:28:45
2019-12-09 17:11:53
Why retailers should bring in new technology to improve customer service